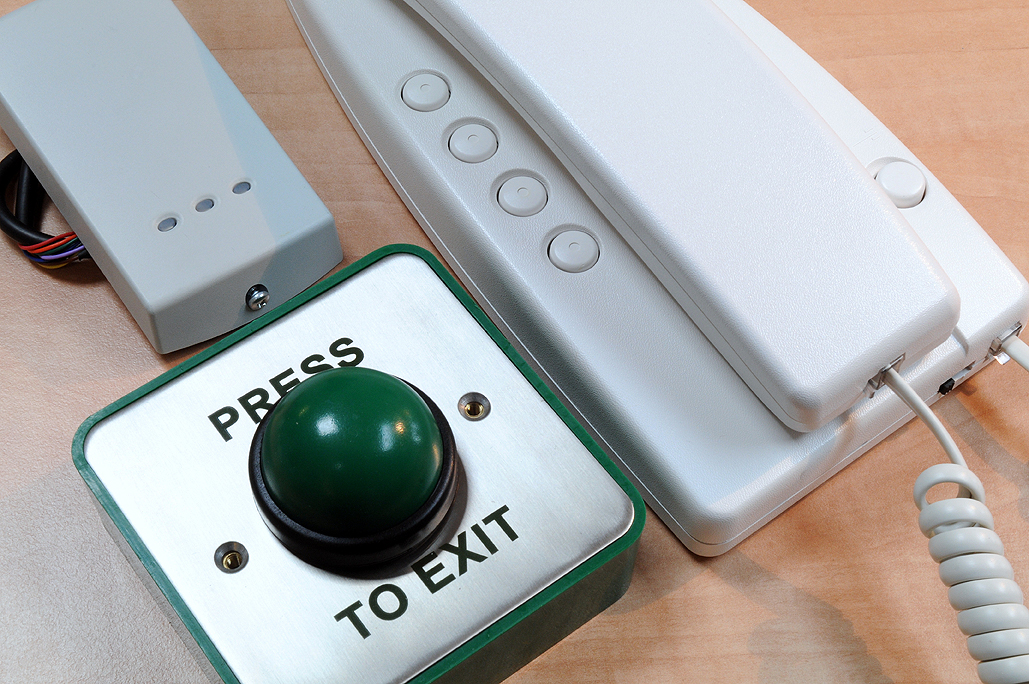 Access Control Systems can be basically split into two types:
Keyless Entry Systems – Keyless Entry Systems are ideal for busy premises where you need to provide fast and simple access for employees while keeping unauthorised people out. The most common Keyless Entry Systems are operated by entering a code or scanning a key fob.
Audio Door Entry Systems – An Audio Door Entry System allows you to remotely screen visitors to your home or business premises by speaking to them while they are still outside. You can then choose to admit them or not either by pressing a button to activate an electronic lock or sending a staff member to greet them if you have one available.
An Audio Door Entry System can also be used in the home to improve the security of family members and possessions. They can provide peace of mind particularly when a home is isolated.
The best Access Control System for your home and business will depend on various factors such as:
Your available budget
The size and layout of your business
The degree of access control needed
Although all of our Access Control Systems are reliable and of high quality, we don't sell a 'preferred' system. We specialise in recommending and securely fitting the right Access Control System for your individual circumstances.
Once you have decided on the system that suits you, our skilled engineers will ensure that all parts of the system are installed to the latest industry regulations.